Pulse Density Modulation
Scope shots showing the output pulse train (upper trace)
with the modulation input signal (lower trace).
The rise and fall times of the pulses have been retarded slightly to better show the transition area.
Sweep speed is 0.5 mS/div.
---
With no input modulation signal
Note that with no input signal (flatline) the pulse transition area appears uniform in brightness.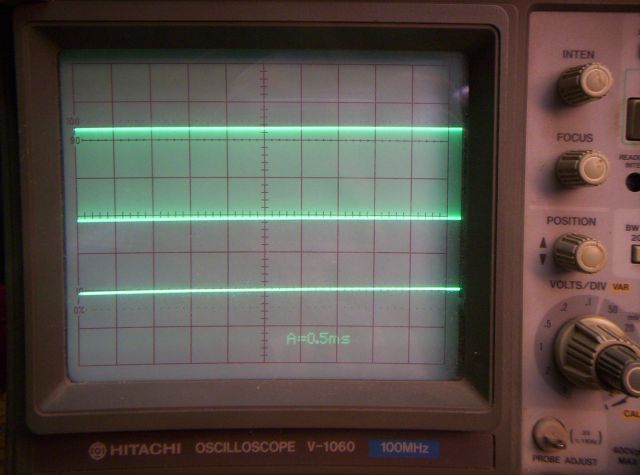 With a modulating input signal (1 kHz)
With an input signal the pulse transition area appears to be shaded with areas of varying intensity.
The intensity shading corresponds to the density of the output pulses.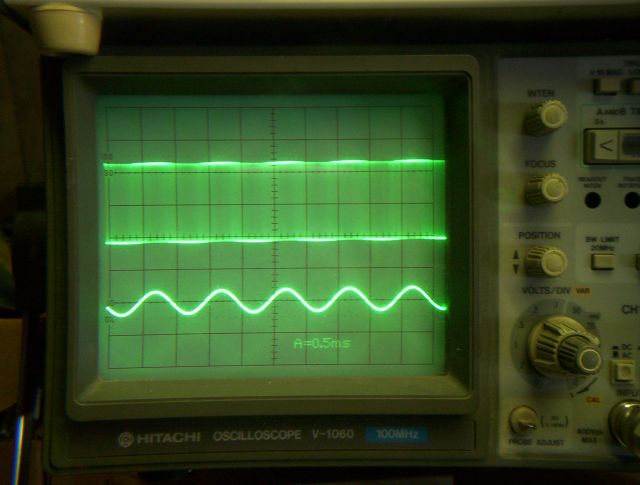 Modulator over-driven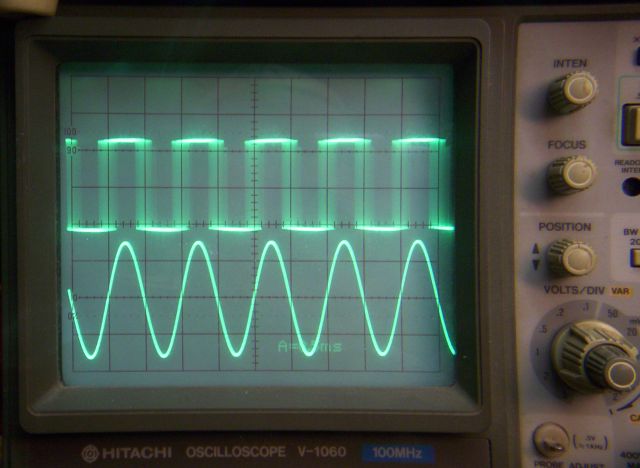 Expanded (to 5 uS/div)
See, those are separate pulses!