Dennis Lariviere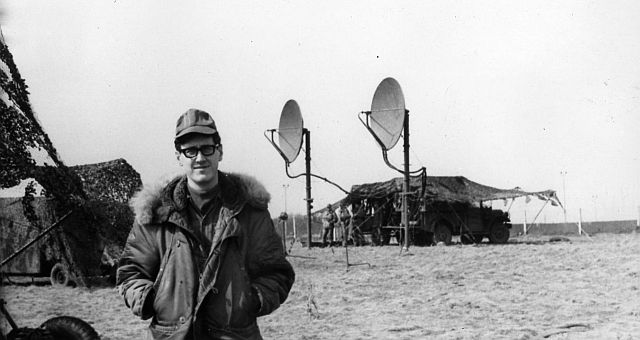 Ed Atkinson and wife (her name?) - '69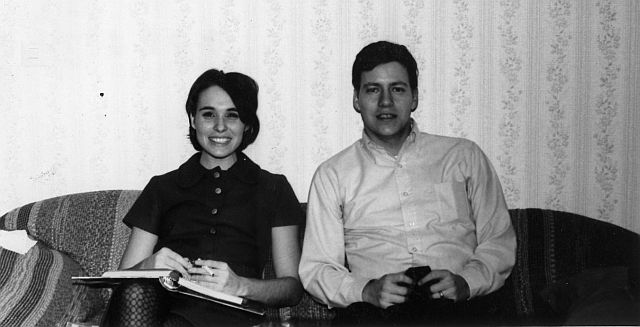 ---
Three photos from Bill Rizzo:
"Here are some pics I found of our change-of-command formation in 1969, when I took over for Jerry Hans.
The first pic shows Jerry, myself, and Steve Lizinski inspecting the troops."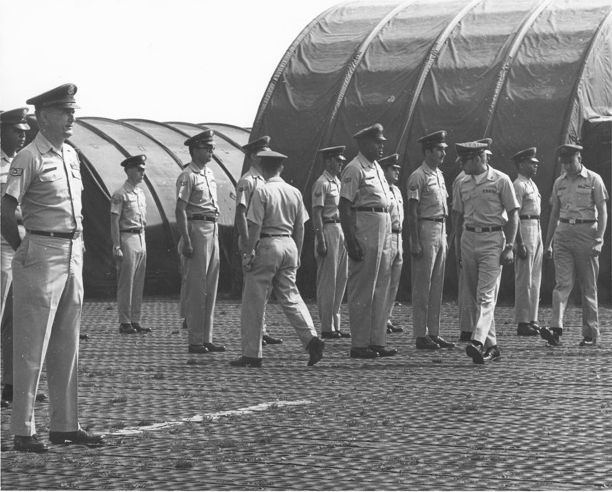 (I think I see Pousson, Guidry and Reichl. - Max)



"The next pic shows Dave Trinkhaus reading the orders, with Dave McClintock and SSGT ? (can't remember)."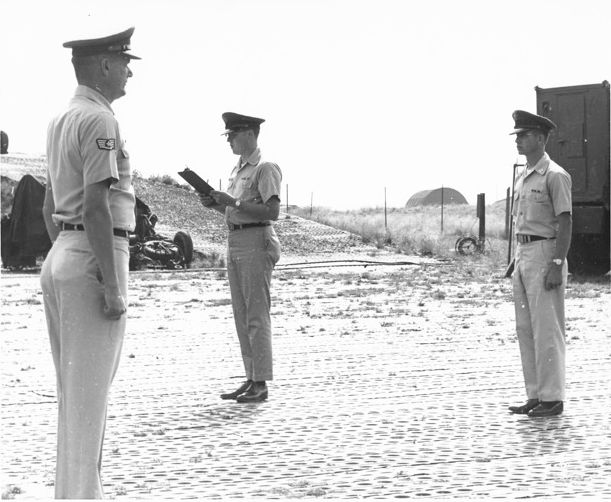 "And last, more review of the the troops. I think that's Fred Schimpf up front."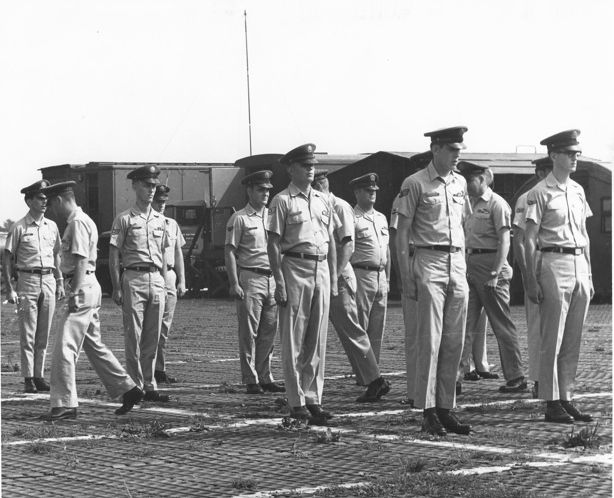 (Lariviere on the right?)


More from Bill
"I was with Det 1 from 1967 - 1970. Found these while cleaning the attic. Three pics of winter deployment, and two of the softball/beer team."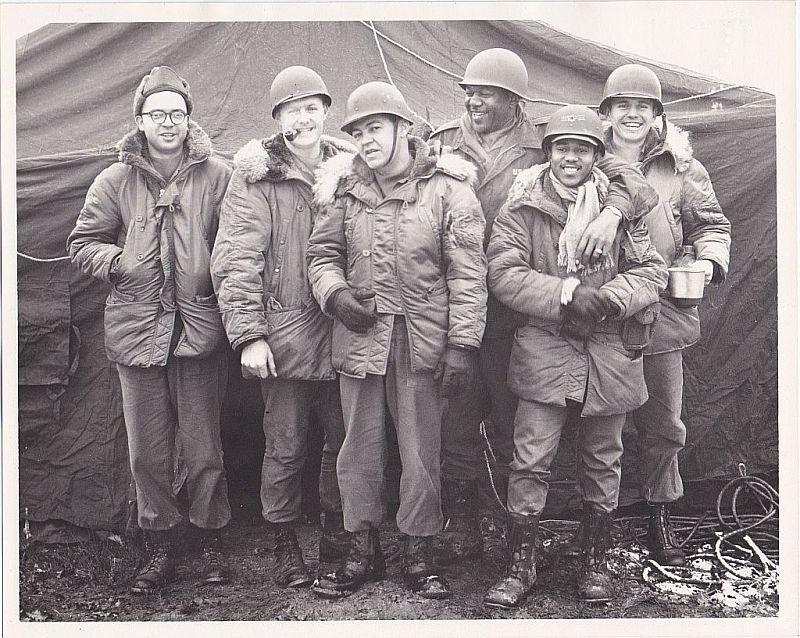 ↑ Reichl (left), Spain (w/pipe), Reed (third from right), Mouton (second from right) ↑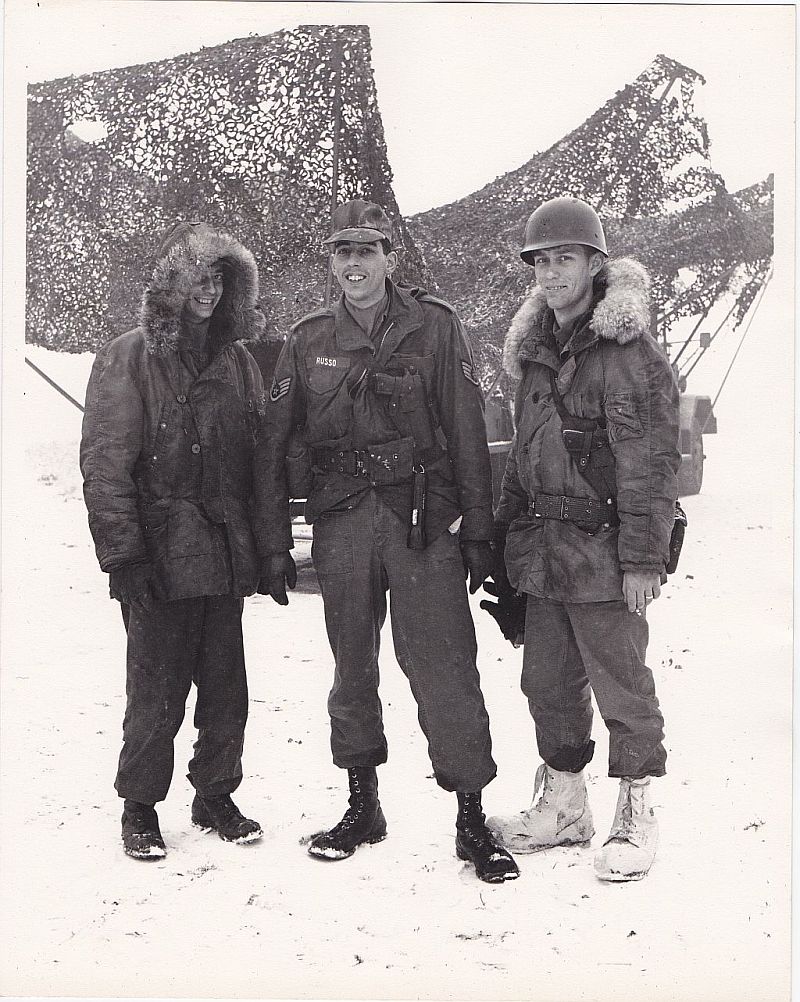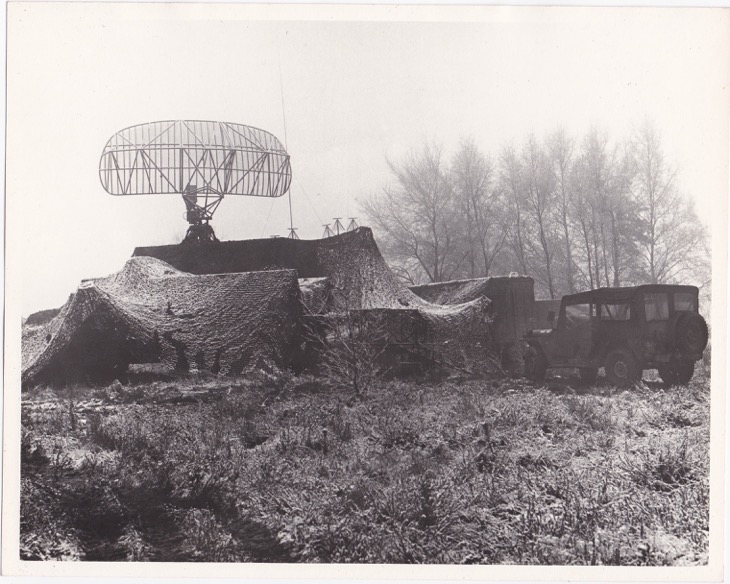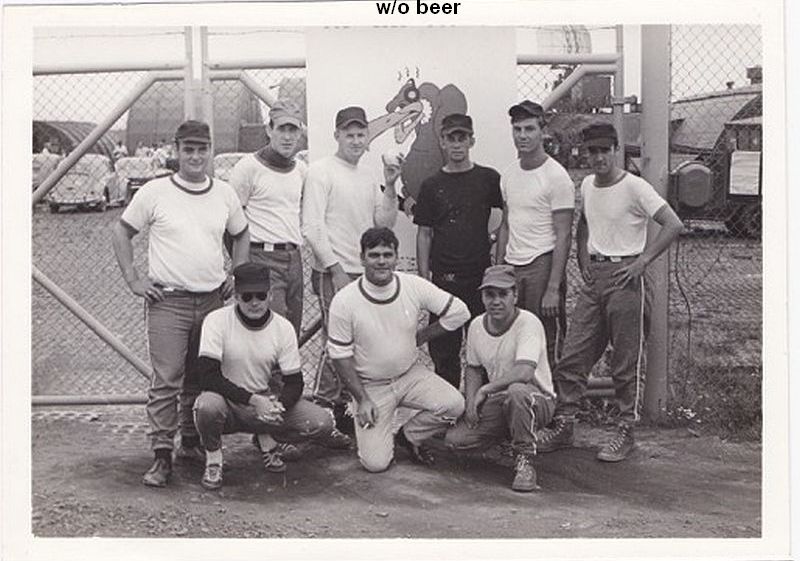 ↑ ?, Rizzo, ?, Spain, ?, Powers, Bittner, Hogan, Ventura ↑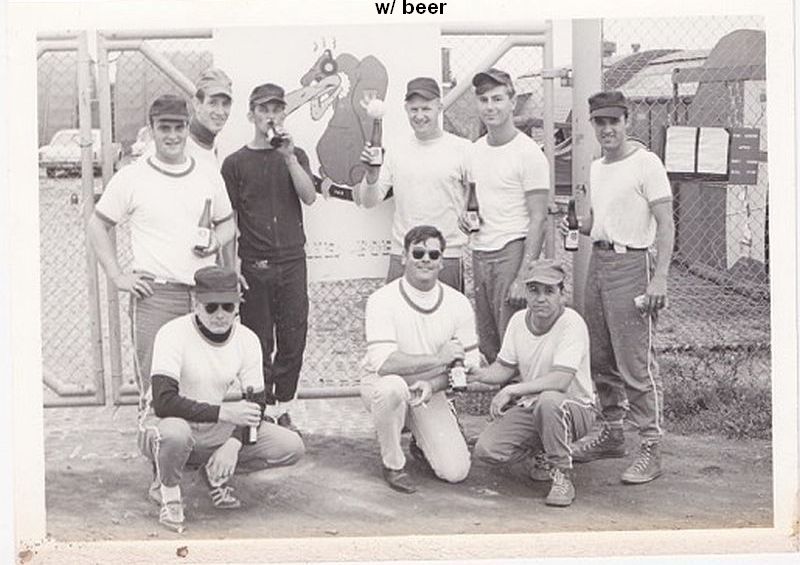 ---
Post your photos:
Attach any photos you'd like to share to an email, type "det 1/21 photos" or something like that in the subject line and send to:




Be sure to mention when you were stationed with det 1/21 and try to identify everyone in the photo/s. I'll format and post 'em on here in more or less chronological order.

Corrections to this page are also welcome.

Thanks,

Max

Top of page. ↑
Buzzard and USAFE patch images courtesy John Balsillie.
Web host:
maxmcarter.com